The highly anticipated Fujifilm XT4 is finally announced
Thanks to Fujifilm, I was able to bring the pre-production set to Eastern Hokkaido to photograph the wildlife there
And I am also honoured to be one of the 4 photographers selected globally to endorse the camera..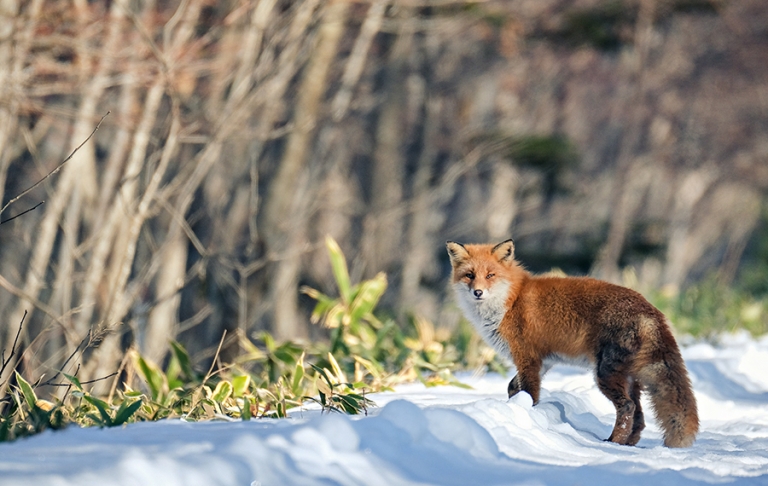 Check out the videos below
X-T4: "Photography in Motion" William Chua / FUJIFILM
X-T4: Making of "Photography in Motion" William Chua / FUJIFILM
The new Fujifilm XT4 is definitely a revolution in still and video for professionals.
Firstly, the inclusion of IBIS into the camera is definitely a great move.
Although not a must for photographers and videographers, it's a great feature to have. Especially there are times when we do not have gimbals or tripods with us in less than ideal situations. This is also especially useful when I am using long lenses with the camera.
The camera also comes with new improved batteries for longer battery life.
The charger charges 2 batteries at the same time. A favourite amongst travel and wedding photographers for sure.
Another obvious improvement over the other previous cameras, is the flip screen on the XT4. It helps us to take different angles without much problems and I can even take selfies with it now.
The XT4 also boosts a 15fps speed burst compared to 11fps on the XT3. Perfect for wildlife and sports photography,
Although the XT4 is slightly bigger in size, especially for the battery grip, it still feels comfortable holding for long periods of time. I have always loved the ergonomics of Fujifilm Cameras, and the XT4 does not disappoint.
I noticed other subtle changes on the camera, which I love. (I am assuming that these changes will also be applicable to the older cameras as well)
The eyecup is different from the previous ones. The problem with the previous eyecup is that the rubber breaks easily. I have changed numerous eyecups from the XT1 to XT3.  The new eyecup feels better for sure.
Also, the camera clip for the strap now comes with a plastic fastener. So the clip does not bend easily. A lot of my previous cameras have clips that is beyond recovery.
I also liked that we can see the number of images taken on the screen. Eg. Total images taken is 1000. It will display as 1/1000, 2/1000 etc. Small improvements, but I really appreciate and liked it alot.
I am sure these were feedback given by other photographers, and Fujifilm definitely worked on those constructive feedback.
I also liked that the video and still selections are now on the top right dial. And only 2 selections, no longer on the top left dial with a host of other selections. It helped a lot when I have to toggle between stills and video.
The video now shoots high speed at 240p, which is amazing for slow motion video. There is so much we can do with this.
Finally, in my recent shoot in Hokkaido with the preproduction set, the camera survived well in the cold weather. Same as what the XT3 did for me.
Definitely a robust camera for my rough usage.