I wrote about my experience with the Fujifilm Xpro2 in the following links
hhttp://www.williamchua.com/blog/fujifilm-x-pro2-in-slovenia-croatia-bosnia-herzegovina/
http://www.williamchua.com/blog/fujifilm-x-pro2-newborn-photos-back-lit-images//
And I am back, to share with you my experiences with the Xpro 2 and the FUJINON LENS XF100-400mmF4.5-5.6 R LM OIS WR
Also the video function of the Xpro2 and the XF100-400mm lens
As before, this is not a thorough review, but more of a user experience.
Thanks to Fujifilm Singapore, and armed with the new XF100-400mm lens, I decided to make my way to Dalanzadgad (Mongolia) for the Camel Festival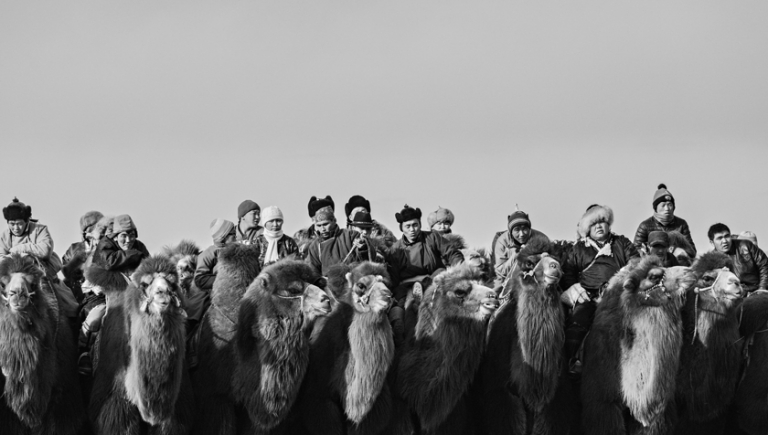 taken with xpro2 + xf100-400mm acrosfilm mode
It was Spring in Mongolia, but temperature hovers about -10 degress to -20 degrees.
It was the right time to put the camera into test, and determine if it can withstand shooting for long periods of time in that harsh environment
I have had experiences shooting in sub zero temperature when I was chasing Northern Lights in Iceland, Norway and Finland.
But I have to admit that Spring in Mongolia is comparable if not harsher than what I have experienced before up North.
In fact, weather was so bad, that my flight into Ulaanbaatar was delayed by 24 hours due to the extreme wind conditions..
SO how did the xpro2 perform ?
I have to give it a thumbs up.
Even though I had no chance to shoot a timelapse video, the camera was always out in the field, taking photos and video
THere was no experience of a screen blackout, and even when I was shooting till my fingers felt numb, the camera still maintains its performance
Next question from most people is probably about the battery life.
To start with, battery life for mirrorless cameras is definitely not one of their strong point
However, in that temperature, the battery did not deteriorate any further.
I would think that the battery life maintains its normal performance.
And what I liked about the Xpro2 is also the more accurate battery indicator.
Compared to the Xt1, I now know better when the battery is going dead.
I am not a video guy.. and definitely not a techie person.
So might not be able to say too much about the technical aspects of the video
But I love what I see, and although not 4k.. , i think the video quality is pretty impressive.
As I was shooting my stills.. I decided to take some video clips..
So it was not preplanned, and definitely did not learn the video functions of the camera
But I guess the camera was pretty intuitive for me to switch to video mode.
I did alot of stills and video with the Xpro2 + XF100-400mm combination
The FUJINON XF100-400mmF4.5-5.6 R LM OIS WR is a super telephoto zoom lens that covers a 35mm focal length equivalent of 152-609mm
The lens has been designed for handheld shooting with a 5.0-stop* image stabilization system and weighs less than 1.4kg.
The lens is also both water and dust resistant and can operate in temperatures as low as -10°C.
It definitely performs well in conditions worse than this.
As mongolia is extremely dusty and temperature drops below -10 degrees.
As mentioned, I did not plan for the video clips..
So most of the video coverage was taken handheld in raging winds
(forgive me for some shaky moments)
But still.. I was very impressed with the quality delivered.
Images were sharp and spot on
(will have to share the images in another post, or if you are impatient, can check out my instagram images)
Focus was fast, though I did not really test it out in low light conditions
(no chance for that this time)
So here is a short video clip taken during the trip (catch it in 1080p HD)
Equipment used are as follows
xpro2 + 56mm ( first and last frame)
xpro2 + xf100-400mm (everything else)
xt1 + 10-24mm ( only for the 3 wide angle frames)
Most of it was taken in Acrosfilm mode
except for a few Xpro2 and all Xt1 coverage , which was converted in post
Hope you liked it.. cheers..
dalanzadgad ( mongolia ) from William Chua on Vimeo.