I was in Shanxi , China recently for a very meaningful shoot.
Was privileged to be tasked to document the lives of the students and staff at BO Ai School (博爱学校)
Spent 3 nites staying in the school and getting to know the staff and students, the history and
mission of this wonderful school
This series of pictures here is the start of many photos to come.
I might not be able to showcase the rest of the photos as yet, due to my
tight schedule.. but will definitely do so in due time
The students arise at 6:30 AM every morning and bed time is at 9:00 PM, five days a week.
Each school hour of the day is packed with learning experiences, taught by a team of dedicated and enthusiast staff, who are graduates of
teachers-training colleges. Because of the distance that students have to travel to come to the school, students go home only on weekends.
Understand from the teachers that some of the students still stay in caves.
Therefore the school provide them with better living conditions, showering them with
love and concern and also teaching them about personal hygiene
Learnt alot about the selfless love provided by the Founder, staff and teachers from the school
Having photographed for school kids in Bhutan and Kenya.. this is definitely another humbling experience
the sunrise is at about 4 am during this month
Walked around the school to take some pictures of the surroundings.
Outside the window is the construction of the new building
The new building is to be used to house the secondary school students,
as BO Ai school will be educating them in the new term
( in the past, alot of the kids drop out after primary school, so this gives them
the opportunity to further their studies)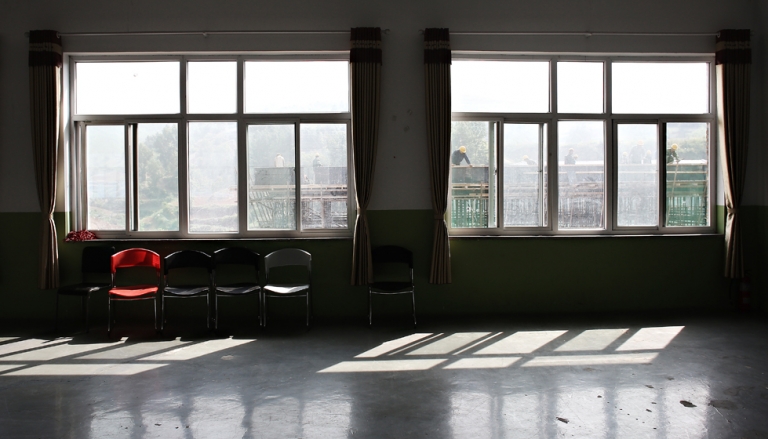 Start of a new day ,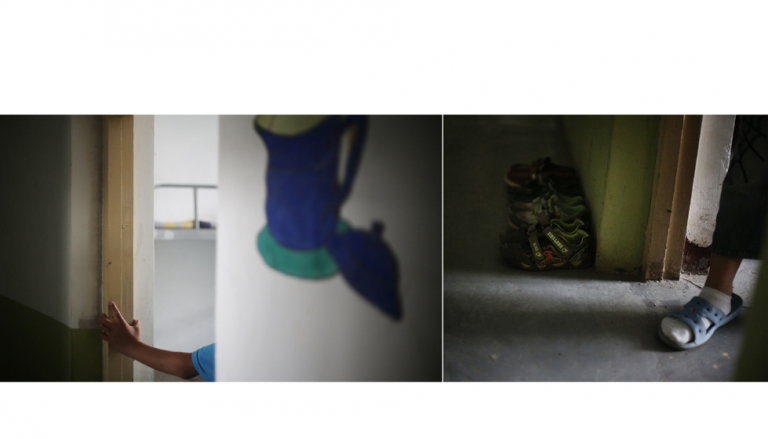 kids making their bed and getting ready to wash up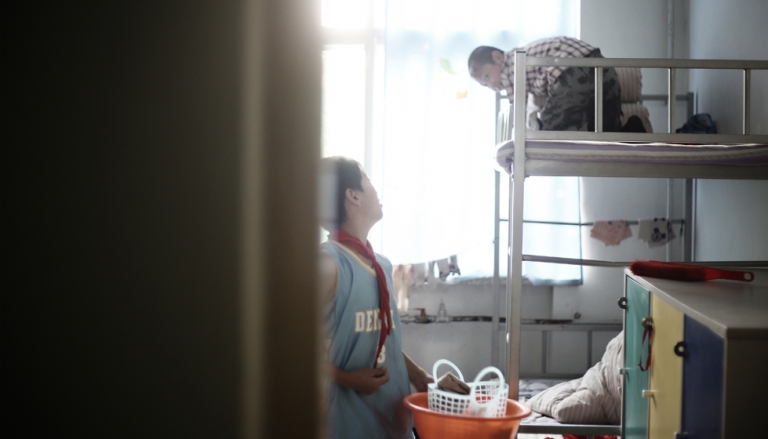 flashing his bright smile in the morning..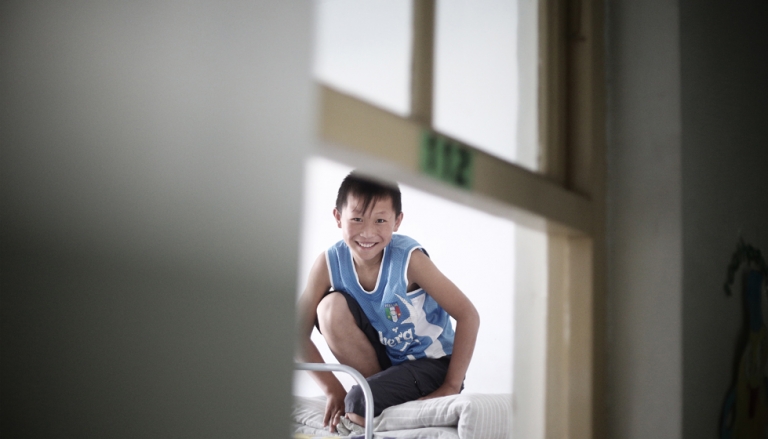 making their way to the bathroom
to minimize the school's expenses, the kids are allowed to bathe 2 times a week during summer.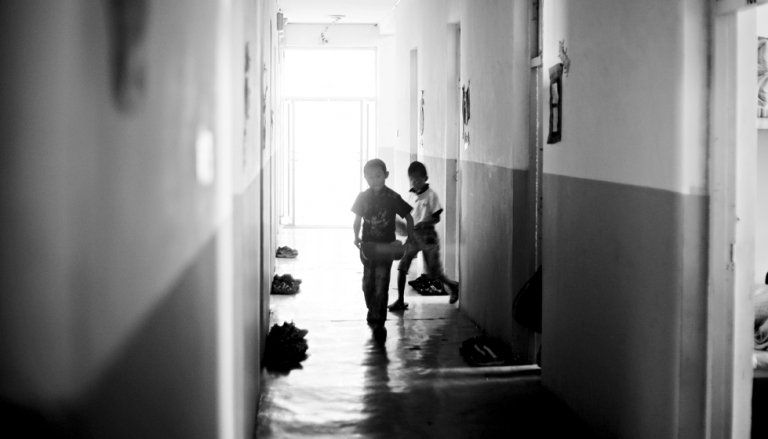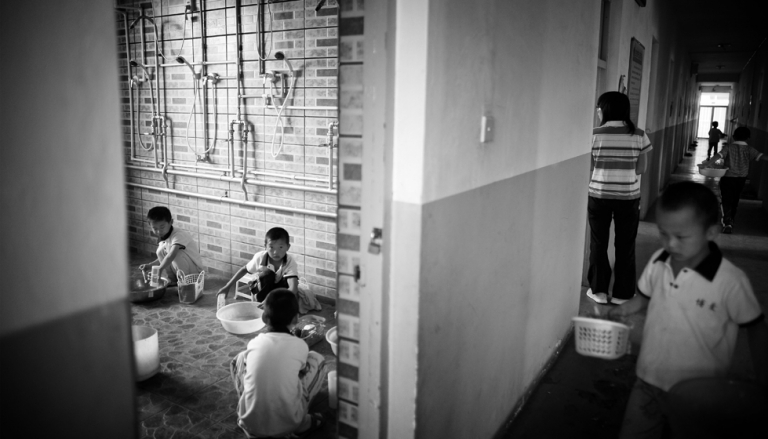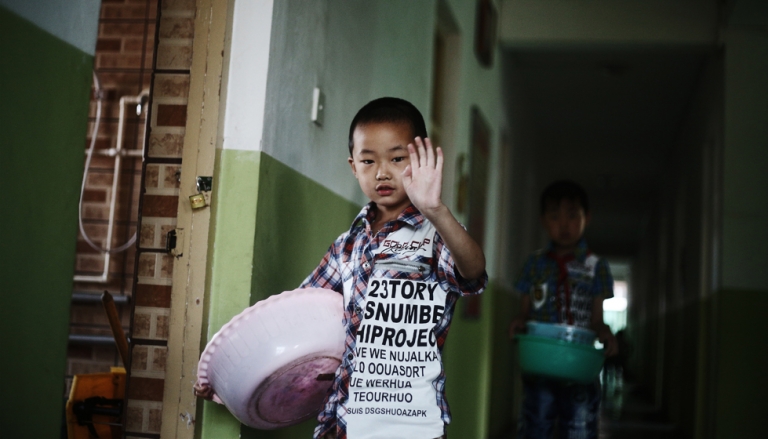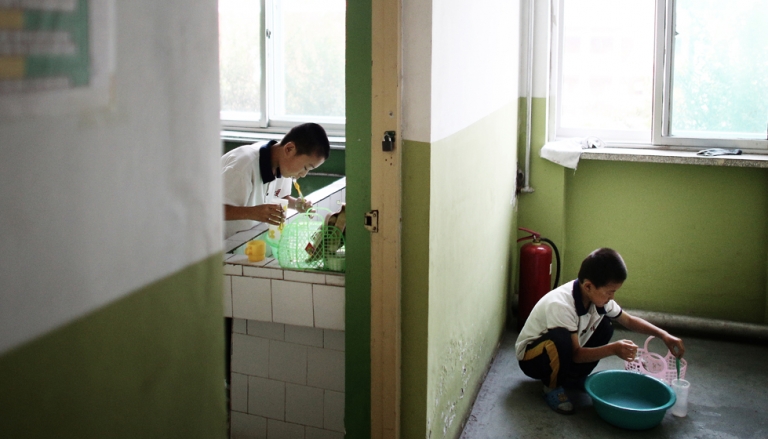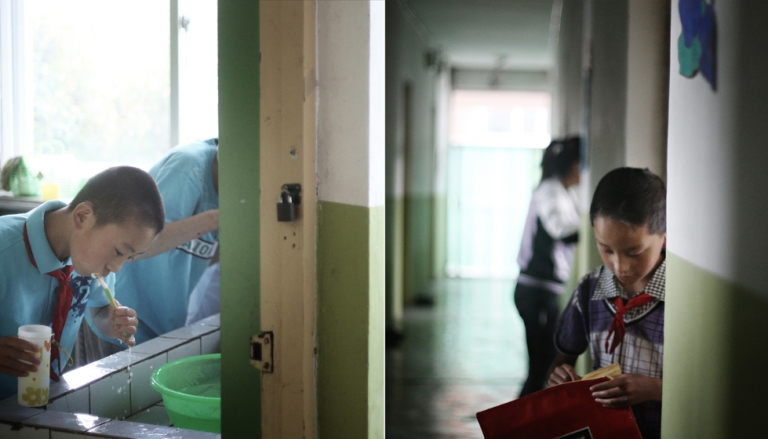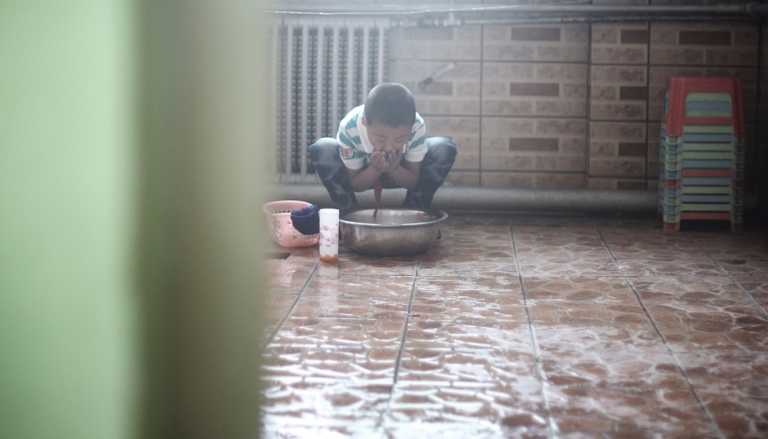 lots of English words on the walls of the bedrooms and classrooms to facilitate learning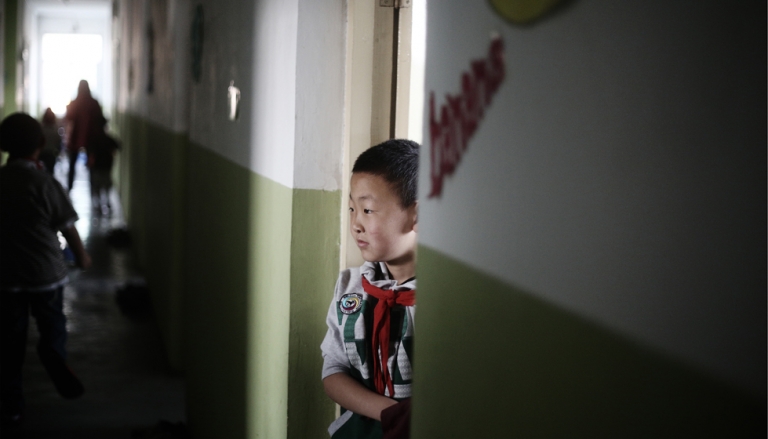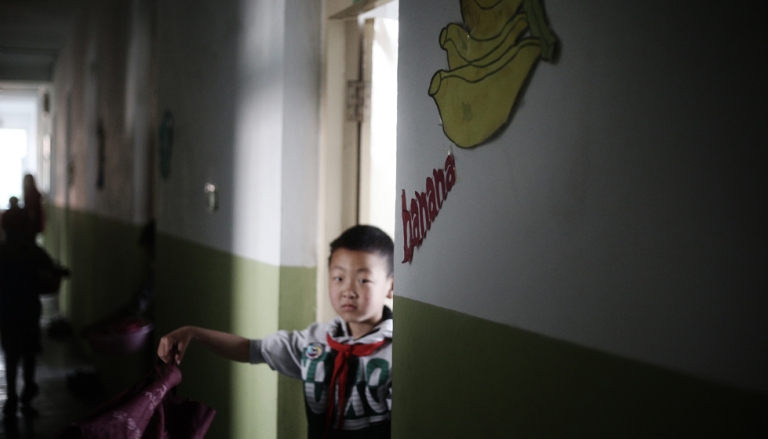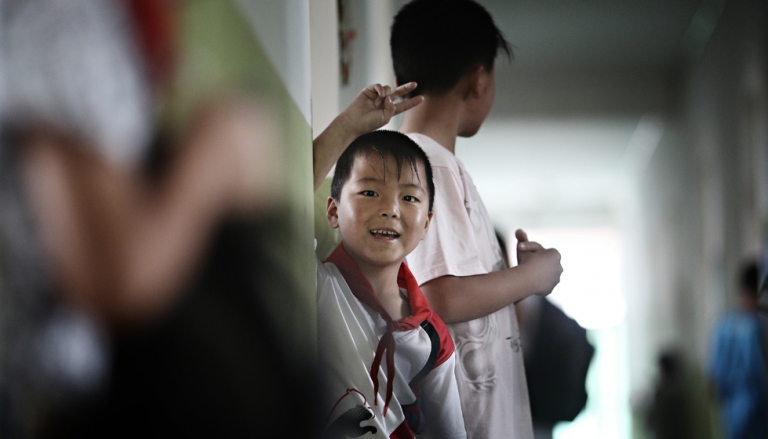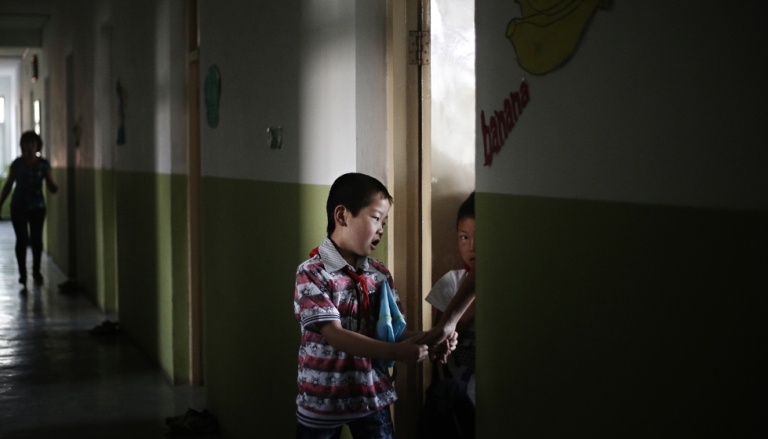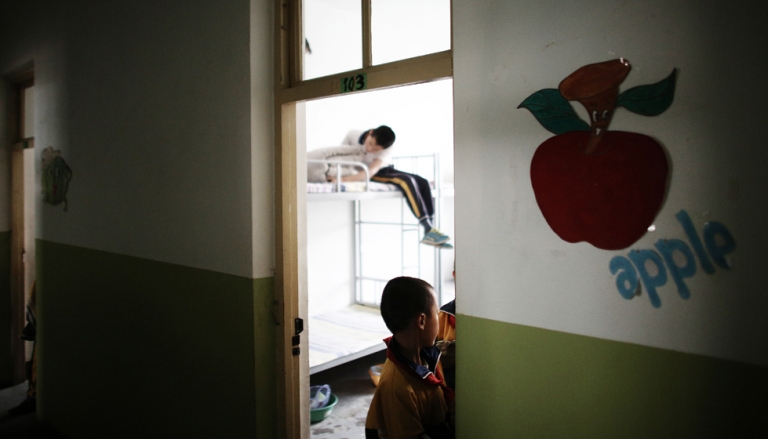 getting dressed for class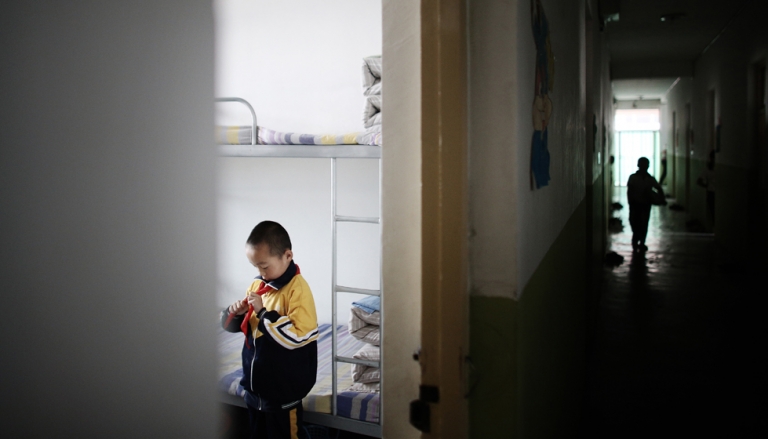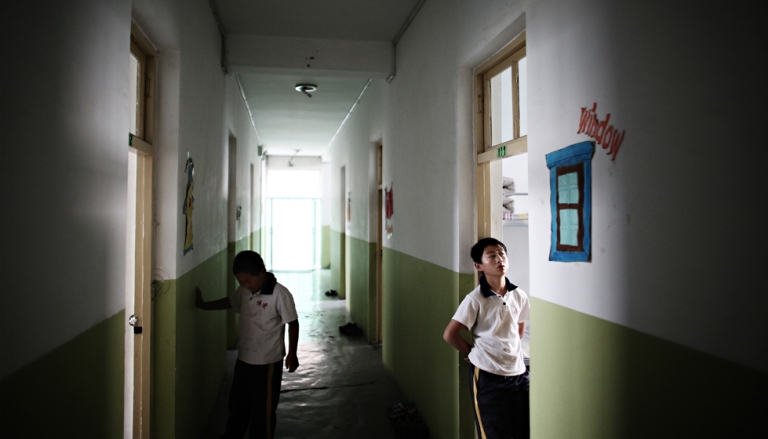 kids always get excited in front of the camera..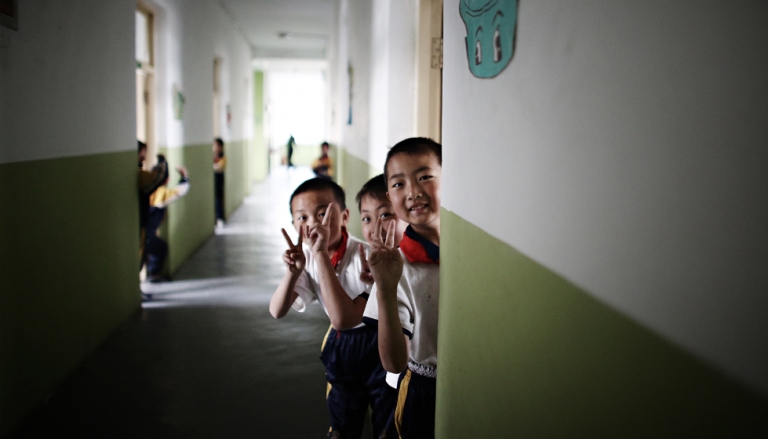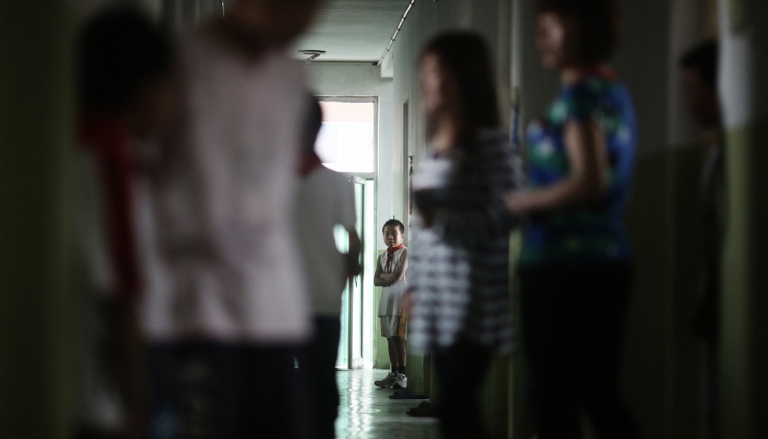 each bedroom has 2 older students taking care of 4 younger kids
the older brother here is helping the young ones get ready for class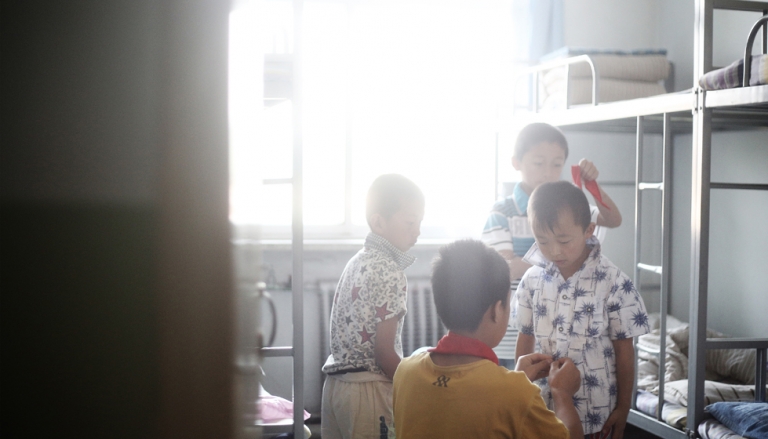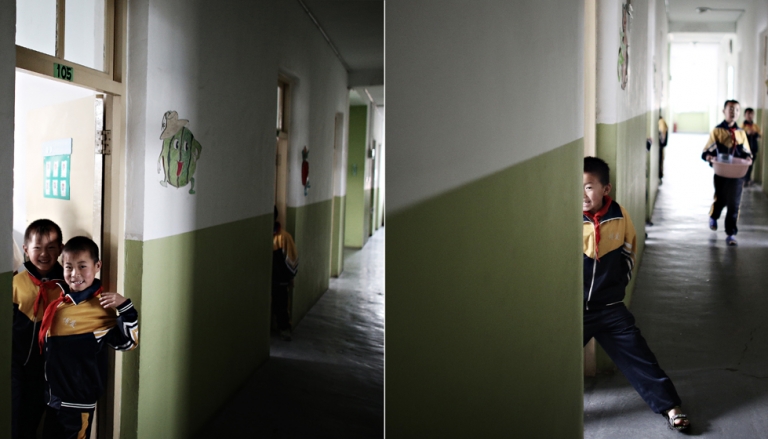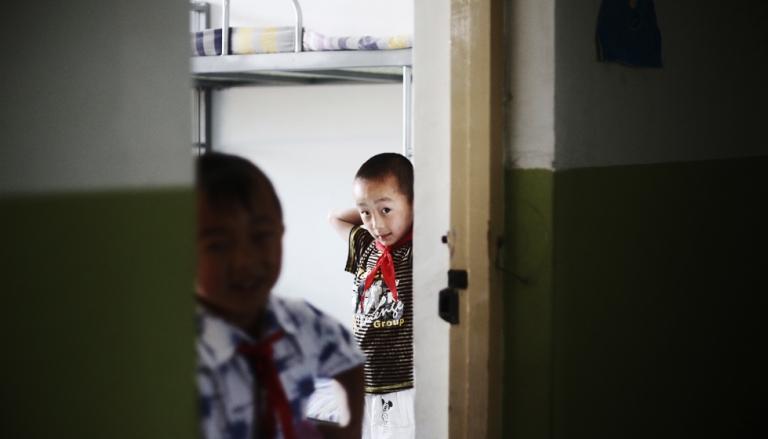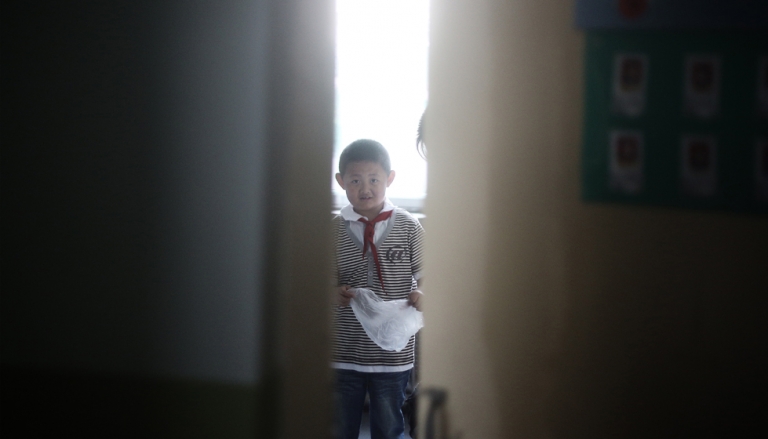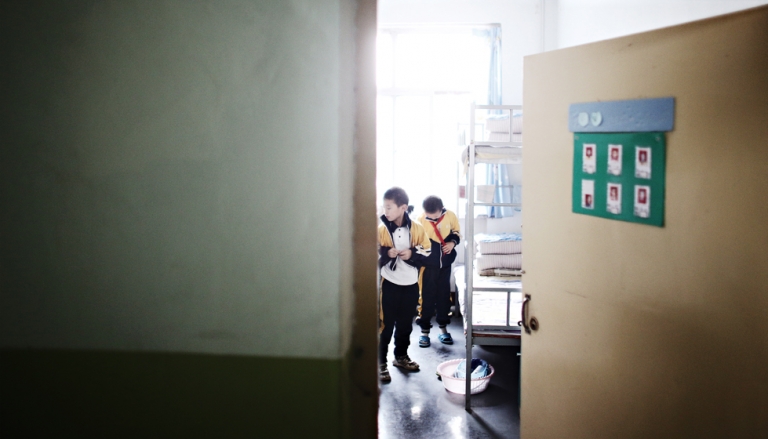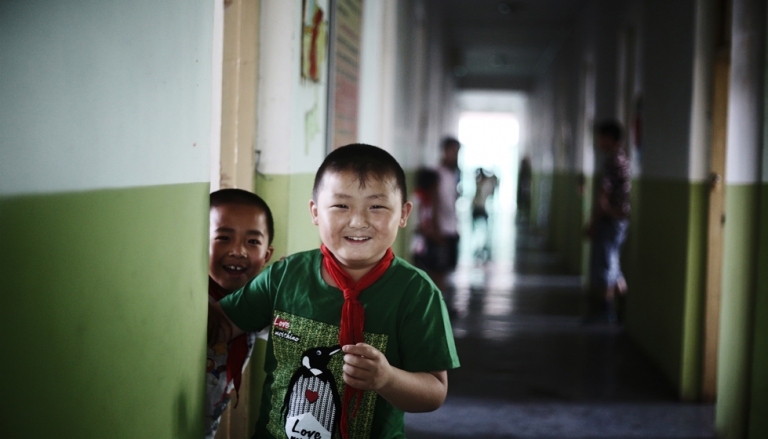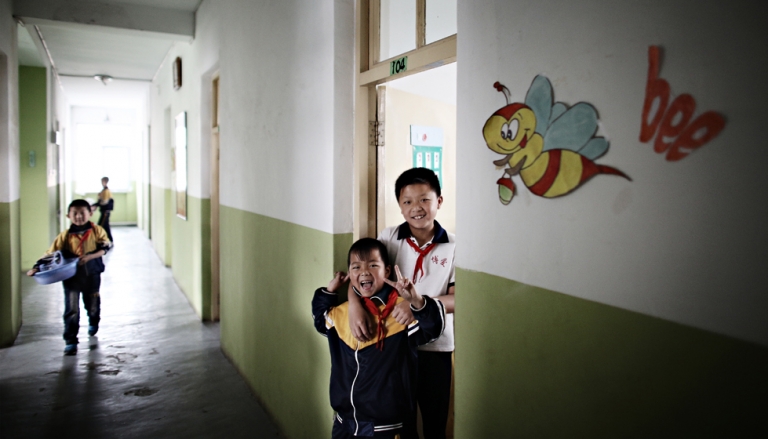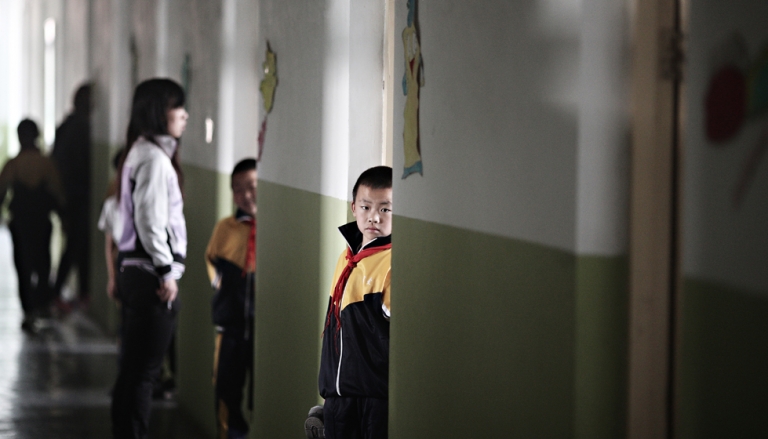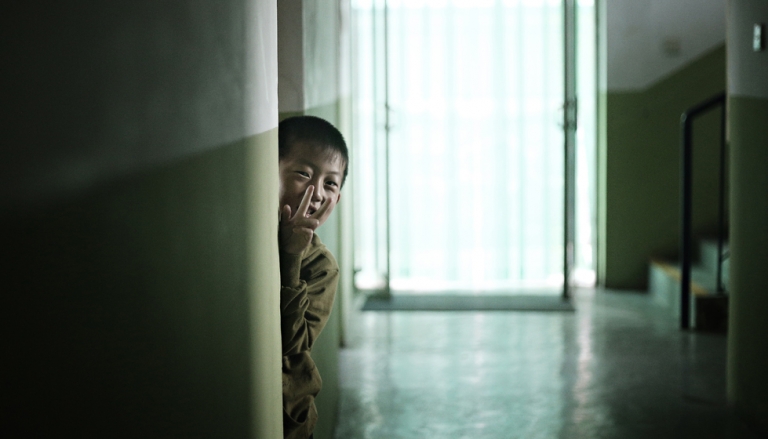 the kids rushing out for assembly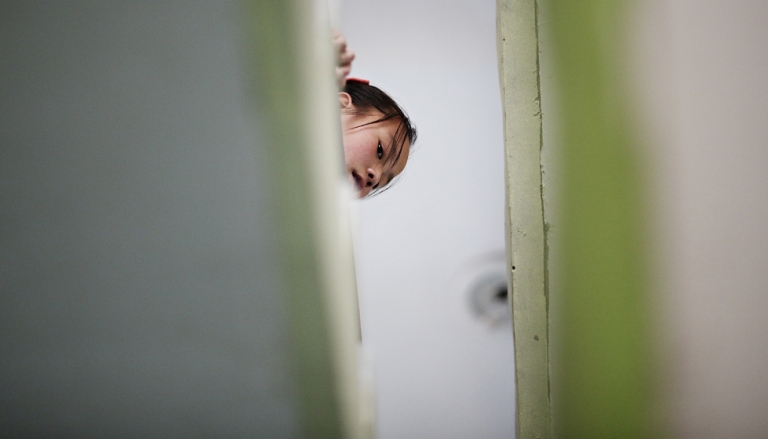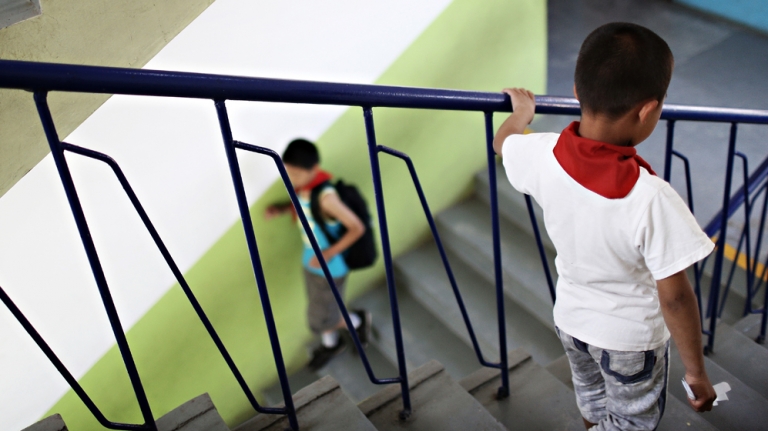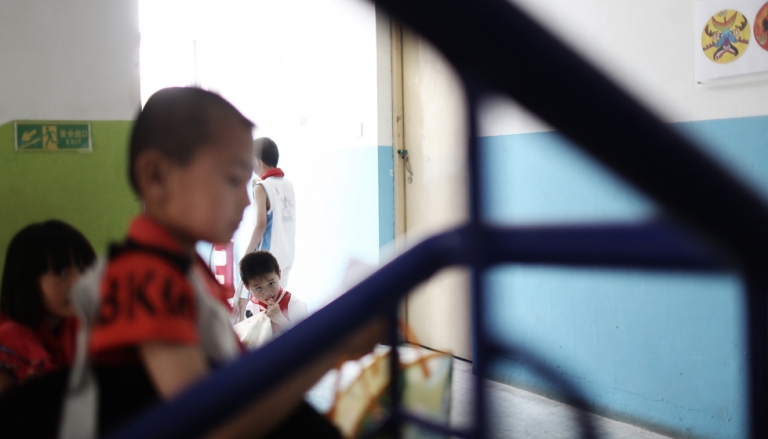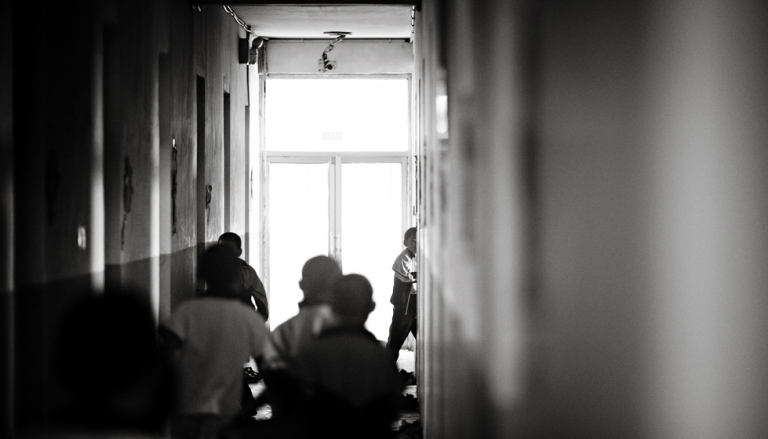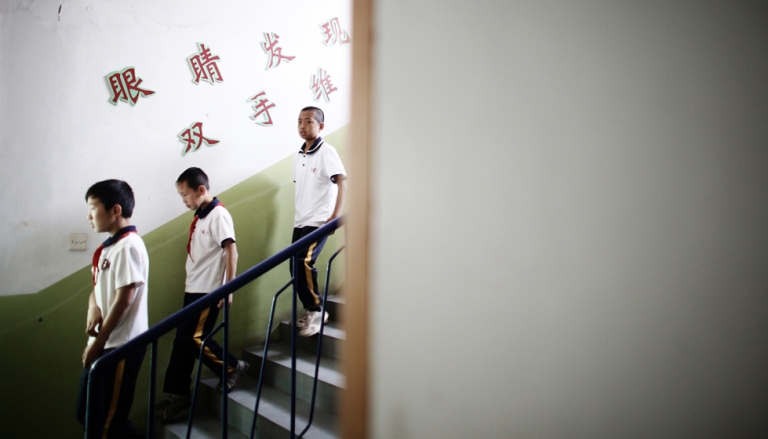 empty bedroom after they left..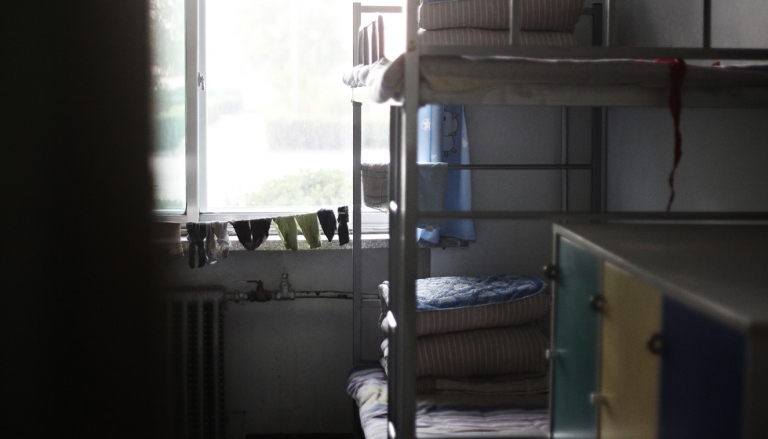 shoes are brought out of the bedroom to sun at the start of the day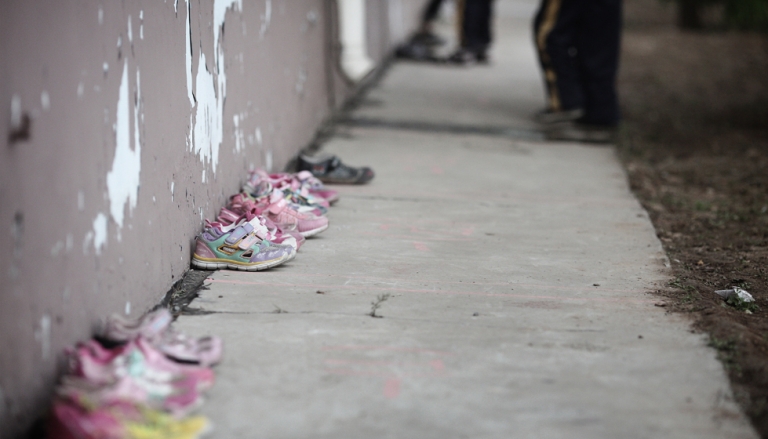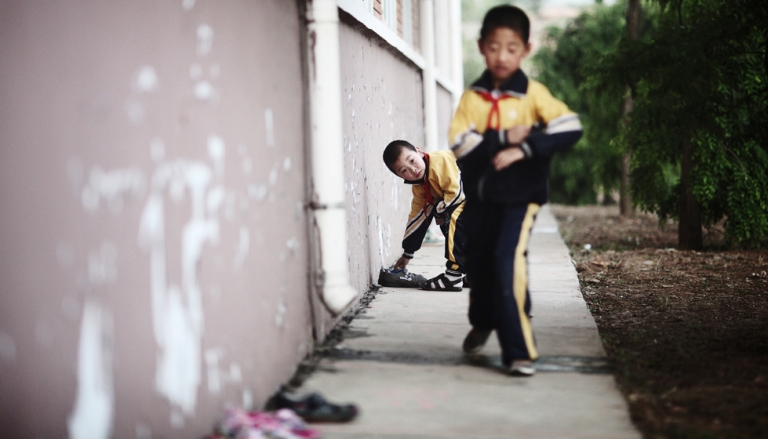 getting ready for assembly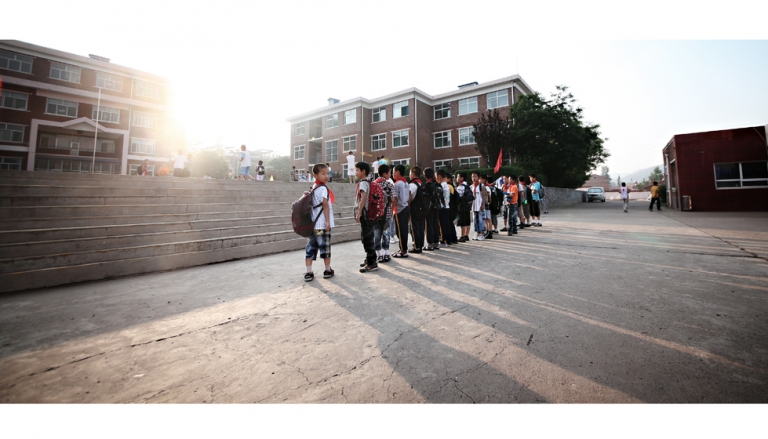 to be continued……………